The AR-15 is called "America's Rifle" for a reason. Not only is this rifle the most popular one in these United States of America, but they're also the easiest to customize.
Because they're so easy to customize, there are hundreds of different products from many different manufacturers available. This means that you can make your rifle look and function just how you want it to.
While I come from the frame of mind that says, if it ain't broke then don't fix it, there is benefit to some of the changes you can make to your rifle.
Here are 9 of the most popular AR-15 upgrades people make to their guns, and some of these are upgrades that I've also made.
(As a disclaimer, you must make sure you're not breaking any laws by owning any of these products in your state. I cannot be held responsible for your stupidity.)
AR-15 Rail: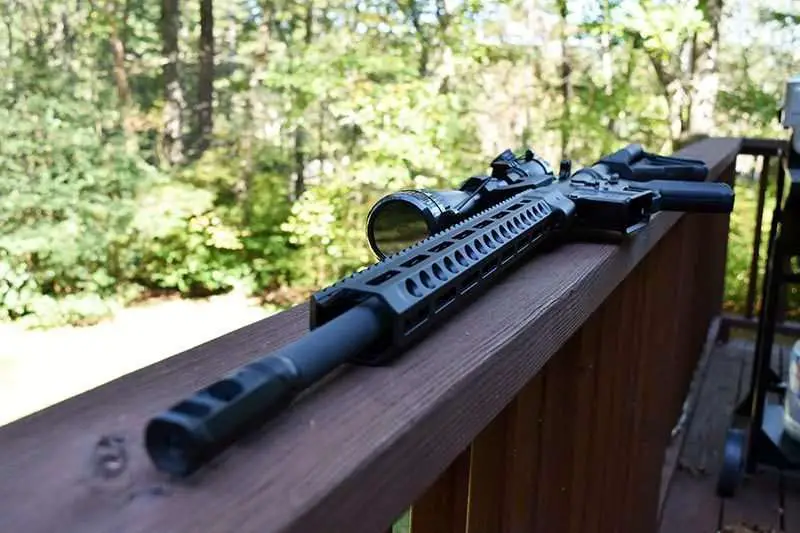 The rail, handguard, foregrip, or whichever word floats your boat, is usually one of the first things people do because they are lightweight, can drastically improve the aesthetics of your rifle, and can actually serve multiple purposes.
You can mount stuff to them, they keep your hand from glowing red when slinging lead downrange at rapid rates of fire, and they are sexy looking.
There are a couple of different versions available, and the one you end up with is more of a personal preference. The above pictured handguard on the FN DMR II is of M-LOK variety, but I do own Keymod rails as well.
These used to be very expensive but have come down drastically in price.
PSA has a massive selection to choose from.
AR-15 Sling:
I'm a firm believer in sling usage and believe that this is the first thing you need to buy with your AR-15. It will actually help you shoot your rifle if you know how to use it, as well as give you the ability to keep your hands free when you're not shooting.
You don't need a fancy sling that takes a degree in rocket science to figure out, but a two point sling will work wonders for you if you know how to use it. In the Marines, we qualified at 200, 300, and 500 yards with steel sights and a sling.
I'm going to teach you how to do that at some point in the near future once I get my video recording capabilities figured out. But when that time comes you need to be ready because it will change the way you shoot.
I recommend the Viking Tactics Sling.
AR-15 Grip:
The stock AR-15 grip will suffice until you grow tired of looking at it or decide that you need something with a bit more grip. When that happens, there are plenty of affordable options out there.
There are many reasons why these are usually upgraded, to include aesthetics, lighter weight over stock, and comfort. This is an affordable spot to begin customizing your AR-15 with.
I really like the Rugged Tactical Grip from Thril.
AR-15 Muzzle Device: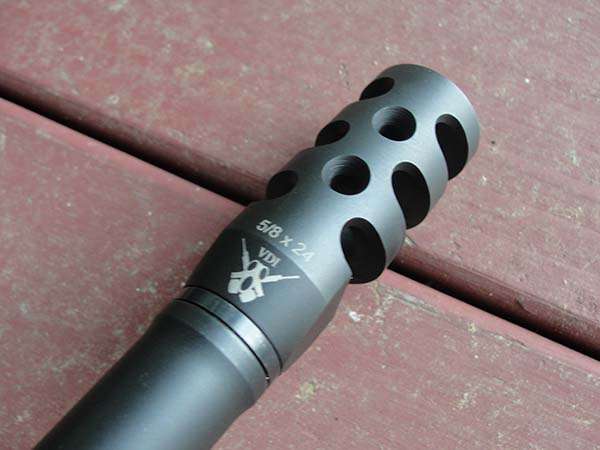 For many people, the A2 birdcage flash hider is an excellent device and it's really all your AR-15 needs. If you need to learn more about this, I wrote up an in depth article about muzzle devices that you really should read.
Other folks opt for a device with a little more functionality to it, to help keep their muzzle on target.
And other people want a non-functional muzzle device that just looks good.
Brownells has a huge selection of AR-15 muzzle brakes and compensators in stock. Please know that you cannot go wrong with the Lantac Dragon.
AR-15 Optic or Sights:
What you get here will depend heavily on how your rifle is currently setup. If you've got nothing but a flat top on your AR-15 at this point, an optic is the easiest way to go.
If you've got an optic but worry about it going out for one reason or another, than putting a good set of back up sights (BUIS) is a good idea, just as long as you've got the space on your rail.
We have a much more in depth article on this, here.
I recommend Bushnell Optics for your scope needs, and Magpul back ups.
AR-15 Bi-pod mount:
Personally speaking, I don't own a bi-pod for my AR-15. To each their own, but it doesn't suit me.
For me, it's just another thing that could break in the field. However, I do see their use and plenty of folks do buy bi-pods for their AR-15 rifles.
Since I don't have any direct experience with a bi-pod on an AR-15, I have no recommendations for it.
AR-15 BCG: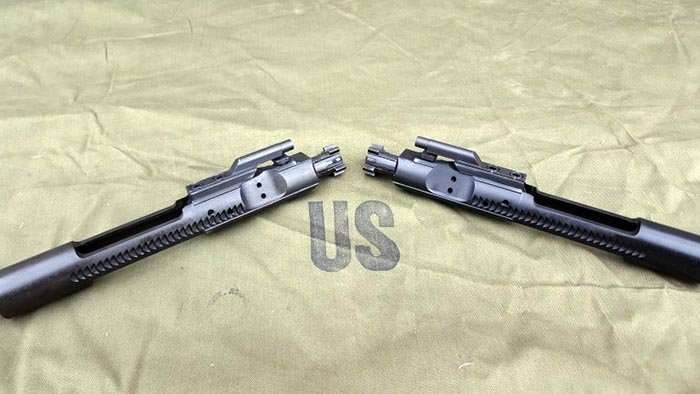 Listen to me very carefully, there is absolutely nothing wrong with the bolt carrier group your AR-15 came with unless it doesn't work right.
Does it go bang when you pull the trigger? Yes? Then it works.
Strictly speaking from the "if it ain't broke don't fix it" perspective, an expensive bolt carrier group with special materials and coatings is just a waste of money for the average user.
The only time I'd recommend it, is if you can get one at a price at or near the cost of a regular BCG, because there are some benefits like being easier to clean.
Or, if your stock BCG breaks and you need a replacement, an upgrade to a nickel boron bolt carrier might suit you since it isn't that much more expensive.
AR-15 Trigger:
Stock AR-15 triggers generally suck and are one of the first things replaced by folks in competition shooting. There are a lot of great triggers available right now, like those from Hiperfire, Geisele, and others.
Heck, even PSA makes a good match trigger that I've got in one of my AR-15s at this point that is miles better than a stock milspec trigger is.
Aero Precision has a good selection in stock.
AR-15 Buttstock or Brace: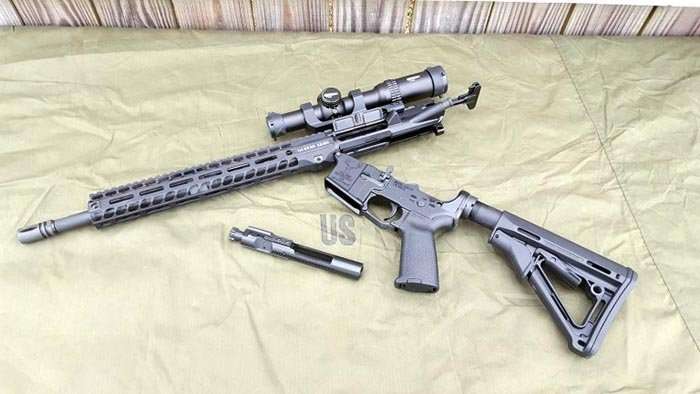 The stock that comes on your AR-15 is probably totally fine, like your BCG is. However, the stuff that Magpul makes is great and usually offers greater adjustability and comfort.
Once again, Aero Precision comes to the rescue here.
Conclusion:
The AR-15 is commonly referenced as Legos for men because they're so easily customizable. The good thing is that these customizations have the ability to make your rifle better, easier to shoot, and more practical as a defensive tool.