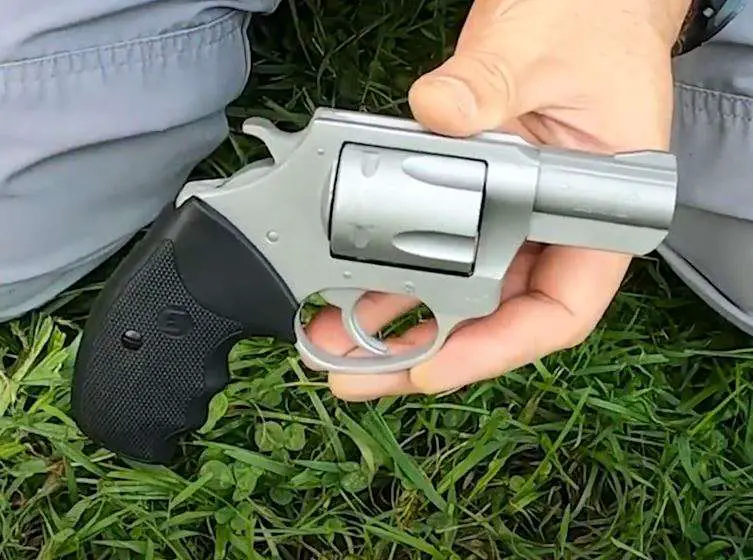 A lot of people are confused when they see the title of this blog post, and then ask the question —
Are there any 9mm revolvers?
Yes there are a several different gun manufacturers who make 9mm revolvers, to include Ruger, S&W, Charter Arms, and a few others.
The 9mm revolver is one of those things that most people hear about later on in their firearms journey. It's a common misconception that revolvers cannot be chambered in the semi-auto round. They can, and it is getting more and more popular.
They're available in different size frames with varying size barrels to include snub nose on up.
Now that we've answered that one, let's answer this one:
What are the best 9mm revolvers?
Ruger SP101
Charter Arms Pitbull
Smith & Wesson 986 PC
Ruger SP101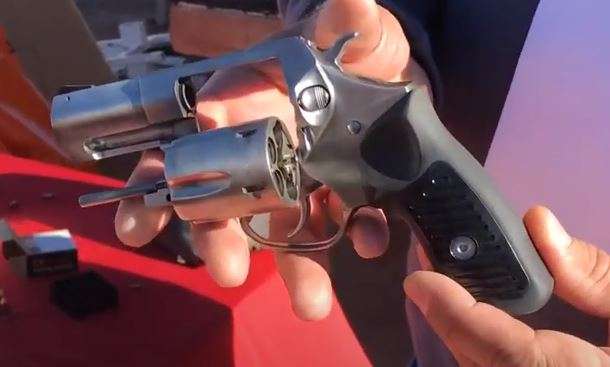 We've got a lot of experience with an SP101 in multiple different calibers, to include 9mm. In fact, we were there when Ruger released the above pictured SP101 chambered in 9mm.
It was an incredibly flat-shooting revolver, which can be seen below.
One of the great things about the SP101 is that it's a beefier gun which helps to absorb much of that associated recoil, and the 9mm is already a lighter recoiling cartridge.
The SP101 is a 5-shot 9mm revolver that weighs 25 ounces and is priced right in the middle of the other two I show you here.
Suggested retail price is $719, with a street price likely lower than that.
Charter Arms Pitbull
Charter Arms, as a company, can get a lot of hate. Many folks assume that you need to spend a certain amount of money on a gun for it to be considered a "good gun."
While this certainly can be the case with some brands of gun, like this turd I did a review on, it doesn't apply to all of them. Charter Arms for example, is one company that rule doesn't apply to. Its retail price is just over $500 depending on the model you get, and is well worth that price.
I've had my Charter Arms revolver now for nearly a decade and have shot more ammo through it than I could care to guess, and I haven't had a single issue. Each time the trigger is yanked, the gun goes bang.
And I only paid about $300 for it.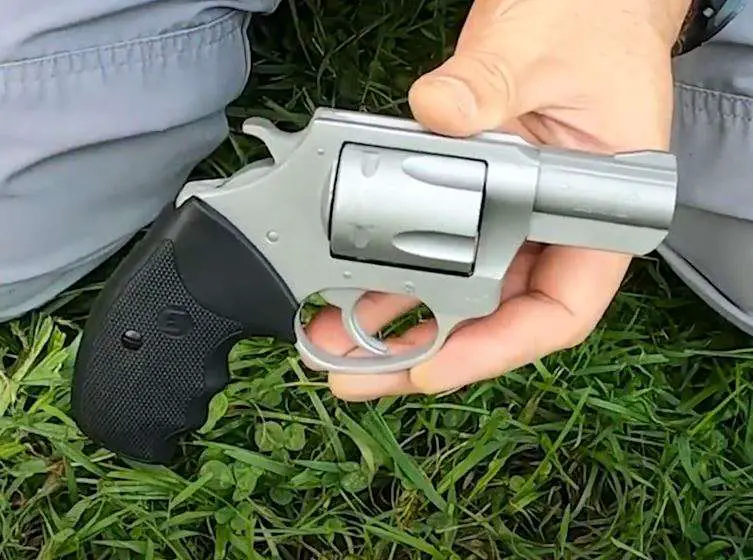 Besides the cheaper price point associated with Charter Arms revolvers, this one is different from the others in that there is no need for a moon clip in order to function properly.
This is a 5-shot revolver that tips the scale at a lightweight 22 ounces, so recoil will be a little harder in your hands, but not unmanageable.
I don't personally have a lot of footage shooting the Charter Arms Pitbull, but my good friend Sarge from C4 Defense does. If his range looks familiar, it's because that's where all of my shooting videos are also filmed.
S&W 986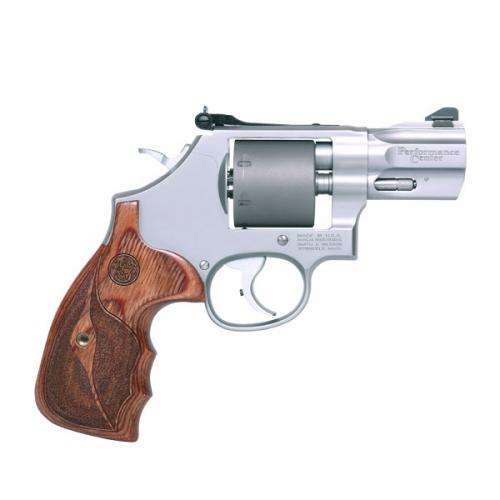 This is the most expensive 9mm revolver on this list. This is partly true because it's a Performance Center gun, meaning that it is not your average revolver. It's almost twice as much as the Charter Arms revolvers, but you get extra benefits.
For example, one of the added benefits is an enlarged cylinder that holds 7 rounds of 9mm. Having the extra two rounds of ammo can go a long way towards keeping yourself alive during a firefight. Plus, this handgun is heavier and soaks up the recoil that much more.
They're actually a lot of fun to shoot, and are also very attractive looking guns. I have the personal opinion that says the S&W PC revolvers are the best looking revolvers out there.
It tips the scale at just over 31 ounces, and has an unfluted cylinder, which is fantastic looking. I own a Performance Center revolver, and and it has one of the best double action triggers I've ever felt in a revolver, with the exception of the Colt Snake guns like the King Cobra.
Why should you buy a 9mm revolver?
Getting a 9mm revolver makes sense for people who already own a 9mm pistol and are looking for a revolver but don't want to buy ammo in a different caliber, or for people who want to save money over the more popular revolver calibers like 38 Special.
Another reason is because 9mm is generally considered to be a softer recoiling cartridge than others are, like 357 Magnum, but still has decent ballistics, even when compared to other, similar cartridges. Like 38 Special.
Is a 9mm or 38 more powerful?
Technically speaking, 9mm produces more energy and velocity than standard 38 special rounds do. This is just true for standard 38 special rounds, however, and doesn't necessarily apply to the +P rounds. +P tends to close the gap a lot further, but it's hard to justify the extra cost associated with +P when you can just buy and shoot 9mm.
You can compare the two in our handgun ballistics chart.
On average, the 9mm produces about 100 lb/ft more energy at the muzzle than a similar 38 special will. It also moves a lot faster and the 9mm just offers better ballistics at a more affordable price.
Conclusion:
The 9mm revolver is on the rise. And with excellent ballistics, affordability when not in an ammo shortage, and availability, it just makes sense for some people to buy a 9mm revolver.
Leave your thoughts on this in the comments below.