The endless debate about which caliber is best, rages on. Here is why many people concealed carry 9mm parabellum guns.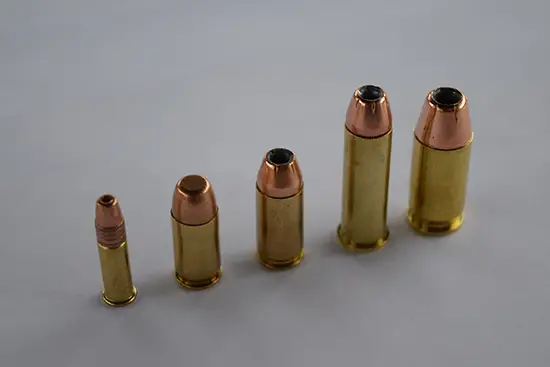 Let me start by saying that, regardless of what you read elsewhere, all the popular self-defense cartridges are all good, with their own set of benefits. When I say "all" I mean those from .32 magnum up to .44 mag in revolvers, and .380 ACP up to .45 ACP in semi-autos, along with a few outliers.
This article is simply meant to explain why I think 9mm is best for everyday carry. If you have anything to add, please feel free to do so in the comments below the article. Also, keep in mind that this is just my opinion, and that I own several guns in varying calibers.
Cost:
Round for round, I can afford to shoot more 9X19 ammo than I can just about any other of the bigger self-defense cartridges. Because I can afford to shoot it more, I can practice more. As the saying goes, practice makes progress.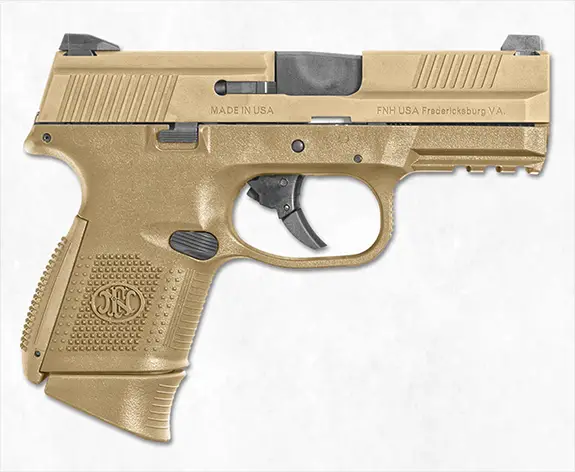 There is a direct correlation to your ability to defend yourself and the amount of time you spend with your gun in your hand, drawing from a holster, etc. The more you do it, the better you'll get, as with anything in life.
Abundance:
One of the most important things, in my opinion, is the abundance of any given round of ammunition. I, personally, own several 9mm handguns. I have other calibers, as well, but I have far more guns chambered in the parabellum cartridge, than I do any other.
As a side note, I even have a carbine in 9mm sitting by my desk right now (with a 30 round mag inserted), just in case some nut-job decides to pick my house to break into while I'm typing this up. There has been an uptick in the amount of break ins, as of late, and I aim to not be caught off guard.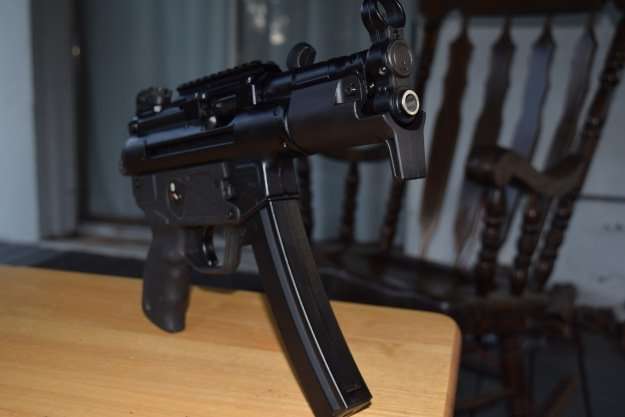 What do I mean when I say abundance? Well, without securing my tinfoil hat on too tightly, in a SHTF scenario, 9mm ammo and guns are ideal because of their popularity with police officers, military units and plenty of concealed gun carriers.
While not ideal for hunting, 9mm will suffice in a pinch, and still be used for self and home-defense.
Performance:
Modern technology has closed the gap between the 9mm Parabellum and .45ACP considerably. While the 9mm Luger will always only be able to open up a hole so big, other things have changed, bettering terminal ballistics.
Here's an excellent video someone else did on 124 Grain Jhp Hst :
Does it perform as well as its bigger cousin? Well, in terms of bullet hole size, no, and it never will. But, it performs in other ways, like penetration and the ability to reach (and damage) more organs.
Terminal ballistics and proper cartridge choice are important things to consider. It's never a good idea to just go to the sporting goods store and buy whatever 9mm NATO they have in stock, unless it's just for target practice.
I personally tend to use 124 grain Jacketed Hollow Points (JHP) in my concealed carry gun of choice, as seen in the above video.
Ease of shooting:
This is another way of saying 9mm recoils less, and therefore allows more follow up shots than a similarly sized handgun of a larger caliber does. This isn't a big deal for everyone, me included, but it's a good reason to carry the 9 mil as a defensive weapon for many people.
Magazine Capacity:
Of course, it depends on the state you live in, because some states cap the amount of rounds you carry, regardless of what you think. However, it should be noted that if you live in a state where there is no magazine ban, 9mm is a great choice because many of today's guns come with a capacity of 16 or 17 rounds in the mag, with one in the pipe.
I live in North Carolina. And, as such, I don't suffer from a magazine capacity ban. So, if I chose to, I could walk around with a 30 round magazine in my pistol and, while that's not the best idea for carrying a gun, nobody could say anything to me.
My Springfield XD-9, which I no longer carry but still own, comes with 16-round magazines. I have a holster with three built in mag pouches. With those three, a mag in the well, and a round in the chamber, I can carry around 65 rounds of 9mm Luger ammunition with me wherever I go.
Is that a little overkill? Maybe. But, then again, terrorists shooting up Christmas parties and nightclubs is also a bit overkill, and it's an ever growing occurrence these days.
Pardon me if I feel the need to be over prepared, rather than underprepared. I always believe it's better to have more ammo than you need, than need more than you have.
There are the benefits to carrying a 9mm concealed carry gun. Why do you carry 9? Why do you dislike it? What's your personal reason? Let us know in the comments?