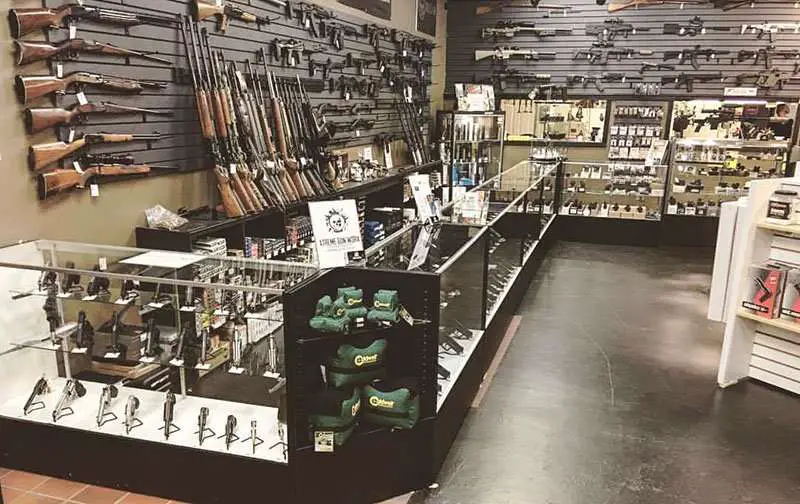 Everyone is an expert in their own mind. Much in the same vein, almost every gun shop I've ever been in has given out advice that was questionable. Believe it or not, I've been in quite a few different gun stores over the years, sometimes working a counter to help a friend out, other times just sifting through inventory with my eyes.
Because of this, I'm always in ear shot, eavesdropping if you will, of all the advice given by well-intentioned folks perceived as "gun experts" just because they work at the gun shop.
Just because someone works in a gun shop, doesn't mean they're an expert with guns.
Nothing could be further from the truth. In fact, many gun store employees don't know much about guns besides makes and models.
A gun shop doesn't make the employee an expert any more than my garage makes my truck a hot rod. I may tool around in it with my HEMI, but it's still only a Ram 1500, not a big block Chevelle.
I have heard some advice given that would choke an elephant.
Some of this advice is just stupid, other things on this list are just downright dangerous.
Let's get started —
Buy her a revolver
This is the one I've heard more often than the others, and I get it. I really do. In theory, a revolver is easier to operate than a semi-auto pistol is.
But, let's think about the main reason why people are saying to buy your wife, girlfriend, mom, whatever, a revolver: It's because they're not strong enough to rack the slide.
Or, so is the fear.
But, here's the thing, and this is what many people don't understand: A lot of the time, if a man or woman cannot rack the slide on a semi-auto pistol due to a lack of strength chances are good that this person will also lack the finger strength required to pull the trigger on a double action revolver.
That may or may not be true for your loved one, and that's why it's super important to let your girl pick out her own gun. Don't assume that you know what's best, because trust me, you don't.
I learned this one the hard way after I fell for this shoddy advice when I bought my wife a little snubby 38 special revolver that she couldn't hit the broad side of a barn with. She couldn't put the squeeze on the trigger without moving her entire arm.
She shoots my Springfield EMP 4 flawlessly, however, and can manipulate the slide with ease, so that's her gun.
The proper response to this is to show that person the proper method to rack the slide and the proper way to shoot the gun. Anything else can be a recipe for disaster.
This video by my good buddy Eve Flanigan shows how to rack the slide for weaker individuals:
Rack your slide on the shotgun (empty chamber)
This is another one that I hear quite often, and it boggles my mind, really. They say that all an attacker needs is to hear the slide/pump on your shotgun, to send them running in the opposite direction.
You know the sound, right? Ka-Chuk!
Here's the deal, though … you make a huge assumption when you think any of the following:
That your attacker knows the sound of a shotgun slide
That your attacker cares that you're armed
That your attacker has good enough hearing
That you'll have enough time to chamber a shell
There is no guarantee any of those are true, and it's never safe to assume when your life is on the line.
This is one that is outright dangerous. Never assume that your attacker will run away for any reason because sometimes their give a damn is just busted and they just don't care.
Why? Maybe because he/she is just looking to get high and that's the only thing on his or her mind. Bottom line, you don't know, and you may not have the time to actually get a round in your chamber to find out.
This one, and the next, I go more in depth on in my shotgun myth article.
No need to aim with a shotgun
This one blows my mind for real, and is another one that is downright dangerous advice. This one is largely dependent on how your specific shotgun is set up and choice of ammo. But, know this, the average shotgun at a hallway's length will only spread out to about a grapefruit in size.
What this means, is that you do need to aim your shotgun to at least some degree.
When people describe how a shotgun spread works, they make it sound like there is some magically wide spread that happens and that the pellets/shot will just find their way to your attacker.
This isn't always the case. And, really, why would you want it to be? If the spread is that large you run the risk of someone else getting hit by your shot which is clearly also not good.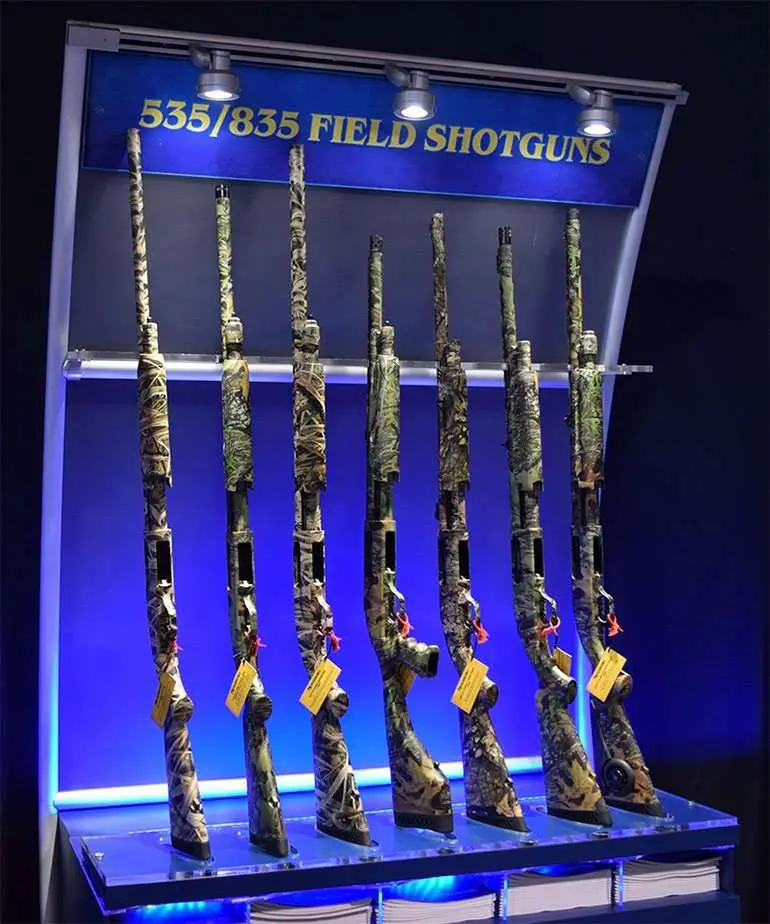 You should always do your best to get on target, no matter what. Granted, every situation is different, but do your best.
And of course, I do also want to say that it depends on how your shotty is set up with the length of barrel, type of shot being used, and the choke you're using. All of that will determine how far out your shot spreads.
Learn more about patterning a shotgun here.
If you can't see well buy a Judge
I heard this one once and I about shat a brick. This is clearly not just bad advice but dangerous. The person getting the advice was seriously vision impaired as in glasses only helped show shapes and outlines.
The person couldn't drive a car and was legally blind.
So, the gun store employee thought it a good idea to recommend a Taurus Judge because with .410 buck shot, they're more likely to hit their target.
Listen to me, very carefully: If you can't see, you shouldn't be shooting guns. Period. Although, I guess you couldn't read this, either. But still. If you can't see, figure something else out.
More important than shooting the target, is not shooting the target. I mean, what if your kid comes home or something and you accidentally shoot your kid because you were following some bad advice given in a gun store?
I'm not sure what the right answer is here, because I'm sure your situation is nothing like mine, but if you aren't even sure that the thing you're seeing is an intruder, you shouldn't be shooting at it.
I can't believe I even have to say this, but one of the safety rules is to know your target and what's beyond it. If you can't see it, how will you know your target or what's beyond it? Talk about dangerous.
I suppose there is something to be said about a belly gun in this instance. In other words, someone is right on top of you trying to molest you, kill you, whatever. Sure, I suppose there is a very narrow application there. Just as long as we're clear that you're not having a showdown at the OK Corral with it.
A 38 special is more effective because it's longer
This is advice I was given once, and I just kinda looked at the guy, nodded my head, and then walked out of the store. This can be true, but isn't always.
Don't get me wrong here, .38 special is a decent round. You can see our .38 Special ballistics, here. I carry a .38 revolver from time to time, and think it's a great round. I'm not bashing on it.
However, telling someone that because the case is bigger, the round must be more capable of stopping a threat, just isn't always true.
Can it be true?
Sure, but .38 Special ballistics are similar to 9mm ballistics, which is much shorter. And in fact, not much has been done to the 38 over the past several decades, whereas the 9mm has seen tremendous improvements.
Some would argue that the 9mm is more powerful than 38 Special is. I won't get into that argument right now, but will dedicate a future article comparing the two more in depth.
There is more that goes into it than the size of the case and how much powder you can fit into it, like case wall thickness, pressure ratings, projectile design, etc.
This one isn't dangerous, just stupid.
Pick this caliber because it's best
The truth of the matter is that the caliber wars are largely a myth. Sure, you can make arguments that 357 Magnum is more powerful than 38 Special. 9mm is more powerful than 380 Auto, etc. But power isn't the only indicator of what is better.
After all, what if you're a recoil sensitive shooter? What if you can't successfully place shots on target with a more powerful round? In that case I'd make the argument that the less powerful rounds were sufficient and probably best for that person because they can hit their target.
Any of the mainline self-defense cartridges from 380 Auto up to 45 ACP and everywhere in between are good to go. For revolvers everything from 327 Federal up to 44 Magnum are more than sufficient for self-defense.
Once you look at actual ER stats, as well as other things like successfully stopped bear encounters with 9mm, you'll start to come to the same conclusion.
Are some calibers more effective than others? Sure, I'm not an idiot. But, there is more that goes into it than that, like shootability, price per round which directly relates to your shooting frequency, which directly relates to how good you are with a gun, etc.
I was in a gun store once that didn't carry any .40 s&w guns or ammo. When I asked why I was told it was because the owner believed .40 to be obsolete.
What Dafuq?
Whether or not they're obsolete can be debated on another day. Their effectiveness against bad guys, however, cannot be disputed.
This one isn't dangerous, but is still stupid.
Spend this much on your gun
This one just irritates me. I went into a gun store with a dude I know when he bought his first gun. I won't say what the gun was, but suffice it to say that it was a cheap gun.
One of the gun shop employees turned to me and said outloud in front of the guy, "why didn't you have him buy a real gun?"
Strange thing, is that this is a real gun that goes bang with each pull of the trigger and he hasn't had any issues with it to my knowledge. Is it something I'd buy? No. I did tell him why I wouldn't buy it but it's what HE liked. Who am I to bash on that?
He shoots it well, practices with it, and it is reliable. Who am I to tell him what to buy?
Here's the thing, and I know I'm about to blow some minds here, all guns fail from time to time, and I don't care who makes it, how much it costs, or what its operation is like.
Here's a novel idea, instead of being a colossal Douche Canoe, why not explain that because the guide rod isn't made of metal these guns are more prone to failure? Don't just prove to the guy/gal that many of the more experienced gun owners out there are D-Bags.
I'd hate to say it, but the same is true on the internet forums and social media pages. There are too many asses scaring away new people. Just stop it.
Often, these cheaper guns are gateways to better ones at some point down the line. Maybe they need to discover why for themselves.
This one is only dangerous to new gun owners thinking we're all idiots.
Only buy a Glock
I wish I had a dollar for every time I heard someone behind the counter at a gun store try to talk a buyer out of a Beretta or a CZ or any of the others. I'd be rich. Well, I'd have at least 15 extra bucks in my pocket–anyway.
Glock makes great pistols. But, just because you have an abundance of them doesn't mean your customer wants to buy one. They aren't the best for all shooters.
To some people there are just other guns that feel better in hand, and whatever that person shoots best, is what that person should carry on their body for self-defense.
It really is that simple.
And, I'm about to really blow your mind here … I don't own a single Glock pistol. I just don't have a need for one right now and I don't care if you lose respect for me over it.
This one isn't dangerous, just idiotic.
.22 should never be used for self-defense
There is a time and place for everything and that includes pistols chambered in .22.
Would I personally carry or recommend that someone carry a .22 caliber gun for self-defense? Not normally, no.
However, there are some guns out there that are great for this purpose, like the CMR 30. The CMR 30 is the kind of gun that's good for recoil sensitive shooters and the magazine holds 30 rounds of .22 magnum.
Have you seen the ballistics on the .22WMR cartridge?
That little sucker is cruising.
But even a 22 LR can be devastating for the one on the receiving end. Remember, the most important thing is shot placement. And, let's not forget that Federal recently announced new 22 self-defense rounds that look pretty good.
Then there's the tried and true advice that a 22 in your hand is better than the 45 in your gun safe.
Have you ever heard something in a gun shop that made you scratch your head a bit? If so, let us know in the comments below.
*Editor's Note* The above article was updated and refreshed from its original publish date of Jun 5, 2019.