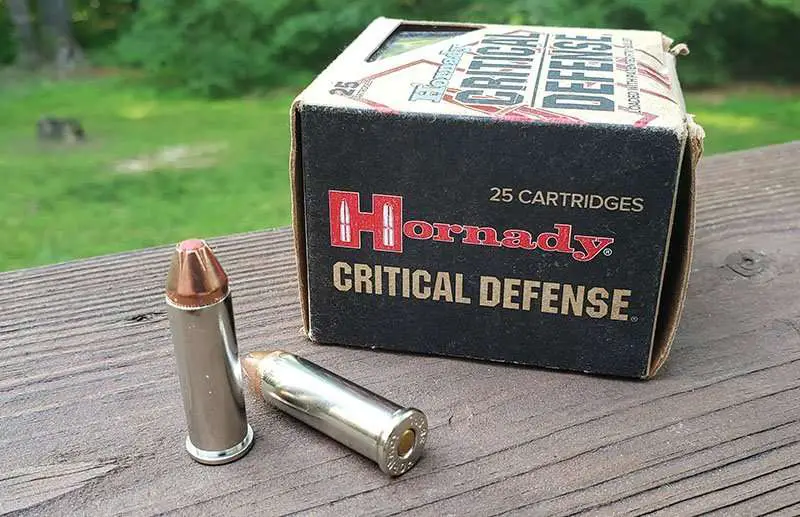 Anyone beginning their journey into the fascinating world of firearms has a daunting task ahead of them just learning to speak the language.
We have started a series of articles geared specifically toward the newer gun owner to help them along in their journey, being that there are so many new gun owners coming onto the scene.
This article specifically answers the following question:
What does caliber mean in gun talk?
By definition, the word caliber (or calibre) more often refers to the outside diameter of a particular bullet or the inside diameter of a pistol or rifle bore. But it is not limited to the firearm's bore diameter or the diameter of the bullet and can sometimes refer to the outside diameter of the cartridge case, which is cylindrical, as is the case when referring to 38 Special.
I have owned and used a multitude of different firearms throughout my entire life. Even though that is a true statement, I am being realistic when I say that my knowledge of firearms is certainly not all encompassing.
I always try to approach all firearm-related subjects with a degree of humility and respect for the prospect of not knowing as much as I think I really do. For anyone who is only beginning their journey into the fascinating world of firearms, just "speaking the language" can be a daunting task.
In the era of the internet, social media and satellite telecommunications, the ability to acquire information is unparalleled. Nowadays, what would normally be topics of discussion over coffee in a diner, around a table in the kitchen or at the local gun shop, has now expanded across nearly every border.
It is far easier to encounter more diametrically opposing views over the simplest of topics than ever before.
In the firearms world, we use various words for specific reasons. Most of the vocabulary that is used is easily understood, but it can become confusing rather quickly. In some instances, you will find a somewhat "politically correct" attitude on the part of some persons about some words used.
For instance, if you use the word "clip" instead of "magazine," you may face an onslaught of verbal abuse over a failure to use the right words. I know that essentially, words mean things. But I also understand the importance of not getting "lost in the language."
More to the point, the over zealousness of some concerning the right words to use, or the proper way to refer to something has resulted in the trepidation of beginners to ask questions for fear of being marginalized.
Today, I had a discussion with a friend of mine over what determines the "caliber" of a particular firearm. Over several centuries, the word "caliber" was commonly used to generalize certain groups of firearms based on a commonality in the diameter of the bore.
In time, these designations were expanded to include the commonality in the diameter of the bullets used within a specific group of firearms. In the modern world where, after so many years of firearms development, the number of different firearms and cartridge designs has resulted in a vast array of choices among similar caliber measurements well beyond what was customarily available and thus, a lot harder to categorize.
As a result, there is now a wide array of opinions as to what firearm belongs in what category of common calibers and these differences of opinion have no doubt led to arguments and fist fights from time to time.
By definition, the word caliber (or calibre) more often refers to the outside diameter of a particular bullet or the inside diameter of a pistol or rifle bore. Although these distinctions are certainly not arbitrary, it is important to remember that the common reference to the "caliber" of a handgun or rifle is not limited to the firearm's bore diameter or the diameter of the bullet commonly used in that firearm.
Sometimes it can be based on something else. Sometimes, it can refer to the outside diameter of the cartridge case, which is cylindrical. For example, the .38 caliber family of handguns, whose designation is attributed to the outside diameter of the cartridge case that measures .379 inches. Perhaps, rounding up to .38 was more practical because it costs far less over time to stamp ".38" into the metal … who knows.
With all this mind, there can be some controversy as to how the definition is applied in practice. For instance, a .357 Magnum and a .38 Special both use ammunition with a bullet diameter of .357 inches and the outside diameter of both cartridge cases is .379 inches. The only real difference lies in the overall length of each cartridge.
The overall cartridge length is not commonly part of the definition of "caliber." However, there are those who do not feel that the .357 Magnum can be considered as the same caliber of firearm as the .38 Special, but rather a caliber unto itself. I think that this is where "getting lost in the language" gets started.
In some cases, the common caliber designation of a firearm can be a combination of several factors. For instance, let's look at the Glock 19. The most common ammunition used in a Glock 19 has a bullet diameter of .355 inches (9.02mm), compared to the common bullet diameter of a .38 Special or .357 Magnum of .357 inches (9.1mm).
The outside diameter of all three cartridges are within a few thousandths of an inch, as well. For various reasons, some folks will refer to the 9mm as belonging to the .38 caliber family. Yet, most people commonly refer to the Glock 19 as a 9mm, semi-automatic pistol.
This is likely because of the many distinct differences between the most common firearms that use 9mm ammunition (primarily being semi-automatic handguns) and the family of firearms (primarily revolvers) that commonly use traditional .38 caliber ammunition.
Anyone on either side of these arguments can certainly make a vehement case, I'm sure. But, to be honest, these distinctions are based solely on personal preference for various reasons.
During a homicide investigation, a police officer pulling a fired bullet out of a wall for forensic analysis may initially designate that bullet as a .38 caliber bullet, based on a rough measurement of its diameter, rather than a 9mm bullet or vice versa.
The bullet analysis alone will not determine the actual firearm used to fire that bullet, but analyzing other properties of that bullet may draw a distinction between firearms that commonly use that particular type of bullet, and those that don't, based on a wider range of characteristics.
On the other hand, anyone who reloads ammunition understands that the diameter of bullets most commonly used to reload a 9mm (or .380) cartridge have a slightly smaller bullet diameter than those commonly used to reload cartridges for a .38 Special or a .357 Magnum and are marketed as such. In each case, there is no consideration at all as to the "caliber of the firearm."
The properties of the bullet, most particularly its diameter, are the only compelling aspects to be considered.
At the end of the day, a beginner to the firearms world may want to keep in mind that a firearm caliber is not a scientific reference based solely on a measurement, but merely a way of placing a firearm into a more general category for casual reference based on a wider range of distinct features beyond just a single characteristic.
More importantly, here is what really matters. Before you worry about which family of calibers your firearm belongs to, worry more about whether you are using the appropriate ammunition in your firearm. The best way to determine that is to read the owner's manual that came with your firearm.
If it didn't come with one, contact the manufacturer to find out what the proper ammunition is. If you own a ".38 caliber revolver" and you simply decide to use anything labeled as .38 caliber ammunition, you could be very disappointed with the results.
I always encourage everyone to enjoy your interest in firearms and don't be afraid to get involved in the conversations. Most forums respect the fact that there a lot of people out there who want to learn more and will go out of their way to help you. Just remember that learning to separate the practical conversations from the philosophical ones will help you avoid getting "lost in the language."
Make sure you check out our in depth handgun ballistics chart.