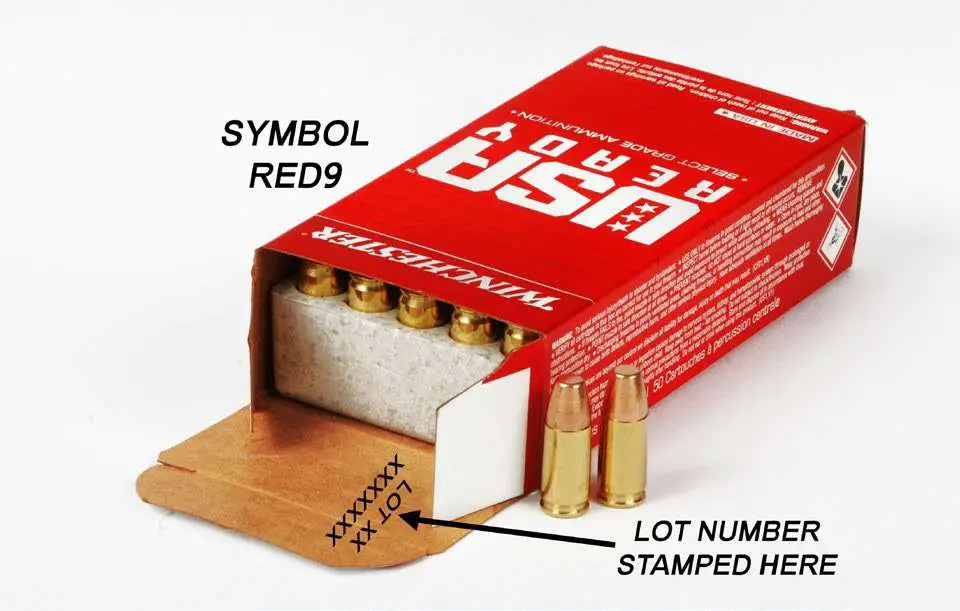 Winchester has recalled several lots of 9mm Luger with projectiles of 115 grains, both ball ammo and JHP ammunition. The details are as follows:
Any ammunition with the following symbols and lot numbers purchased after March 25, 2021 should not be used:
Symbols: Q4172, RED9, USA9JHP, USA9MMVP, USA9W, WW9B
Lot Numbers:
SC03LD44, SC03LD45, SC03LD46, SC03LD47
SC13LD1, SC13LD6, SC13LD18, SC13LD44, SC13LD45, SC13LD46, SC13LD47
SC52LD44, SC52LD45, SC52LD46, SC52LD47
SC62LD44, SC62LD45, SC62LD46, SC62LD47
SC72LD44, SC72LD45, SC72LD46, SC72LD47
SC92LD44, SC92LD45, SC92LD46, SC92LD47
SD10LD1, SD10LD3, SD10LD6, SC10LD12, SD10LD18, SD10LD46, SD10LD47
SD50LD1, SD50LD3, SD50LD6, SD50LD11, SD50LD12, SD50LD18, SD50LD46, SD50LD47
SD60LD1, SD60LD3, SD60LD6, SD60LD11, SD60LD12, SD60LD18
SD70LD1, SD70LD3, SD70LD6, SD70LD11, SD70LD12, SD70LD18
SD80LD1, SD80LD3, SD80LD6, SD80LD11, SD80LD12, SD80LD18
Winchester found that the mentioned ammunition may not have the right propellant and will not properly ignite or burn whenever fired. They've found that these have the chance of creating a "squib" load, where the projectile remains in the barrel.
Then if the next round is fired it could cause a catastrophic failure, firearm damage, and personal injury.
Winchester has stated that if you have any of this ammo stop using it immediately and to contact them. They said that they will replace your ammo or issue a check.
Learn more about this recall on their website here.
Find more recalls on our recall list.