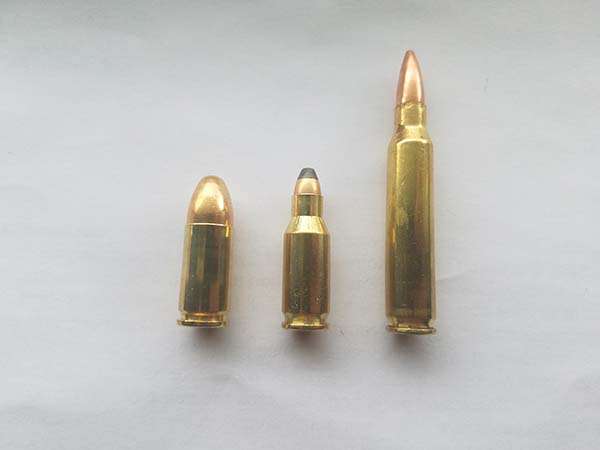 Something we like to do here on this website is compare cartridges and ballistics to help you make a good decision on your next buy. This time around we're going to compare 22 TCM to 9mm Luger.
Before we get to the meat and potatoes of this post, I'd like to invite you to read about each caliber more in depth by clicking on the following links:
9mm Luger VS 22 TCM Ballistics:
The 9mm Luger often has over 350 pounds of energy at the muzzle and can reach speeds of over 1,100 FPS. The 22 TCM produces 312 pounds of energy at the muzzle, but reaches nearly 1,900 FPS.
Of course, the ballistics will vary from one 9mm cartridge to the next depending upon the load. When I say load, I mean the powder being used, the weight and design of the bullet, etc.
The 22 TCM, on the other hand, is really only produced by Armscor and there are really only two different options for it. Both of those loads perform about the same.
Now let's take a look at each cartridge more in depth:
9mm Luger: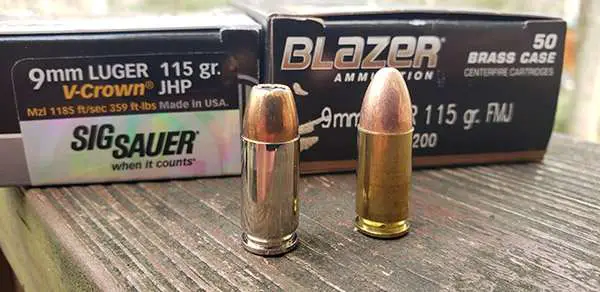 The 9mm Luger has been around for well over 100 years and has a massive following. It didn't catch on in the United States right away, but it is now the most popular handgun cartridge in the world.
It's popular for law enforcement departments around the world and in the US, and is the top cartridge for self-defense when proper ammo is used.
It is considered by many to be the do-everything round that is a great option for people who want to carry a lot of ammo that can stop a bad guy, shoot through automotive doors and glass, and even have certain rounds that are designed for bear defense (though it would not be my first choice).
One of my absolute favorite rounds of 9mm is the Federal HST. The Federal HST is a consistent performer.
Muzzle velocity of the 124 grain 9mm Federal HST is 1,150 with an impressive amount of energy at 364 LB/FT.
22 TCM: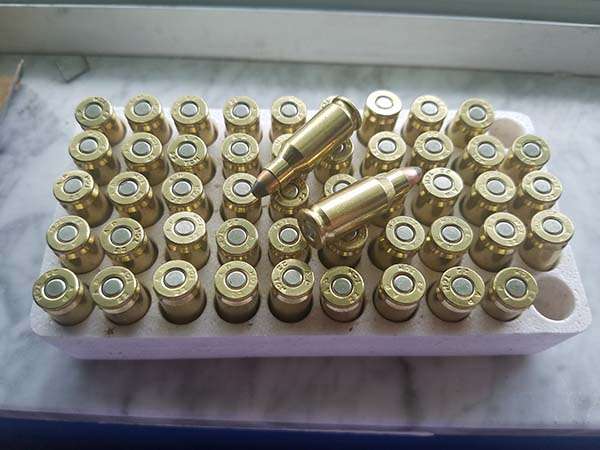 The 22 TCM, on the other hand, is a relatively new cartridge. I remember hearing about when it was released by the company a handful of years ago.
Because it isn't as old as 9mm and is a fairly limited niche, it doesn't have anywhere near the following.
Though, it does have a cult like following, and for interesting reasons. First, the 22 TCM, which is usually more expensive, is a lot of fun to shoot. The round produces a muzzle blast much like a rifle does, and shoots a fireball about a foot out from the muzzle.
It is always a conversation starter and also only produces a limited amount of felt recoil–which is a massive plus for those who want to defend themselves but have arthritis or some other illness preventing them from being able to handle a more powerful cartridge.
Speaking of power, the 22 TCM is, at least on paper, somewhat more powerful than the 380 Auto is, even if it falls under the 9mm. 315 pounds of energy is nothing to sneeze at, even if it does produce a smaller hole.
Conclusion:
Your choices are limited if you want a gun chambered in 22 TCM because it has never really caught on. On the plus side, many of the guns that are made for 22 TCM are also able to shoot 9mm by swapping out the barrel and recoil spring, because the cartridges are similar enough that it works.
This means that you can have the best of both worlds if you want to have the 22 and the 9mm.
And, if I remember correctly, Rock Island also makes a rifle chambered in 22 TCM that also works well, though I admittedly have a lot less experience with it.
Next, check out our massive handgun ballistics chart, showing all the calibers.